The Shepherd's Voice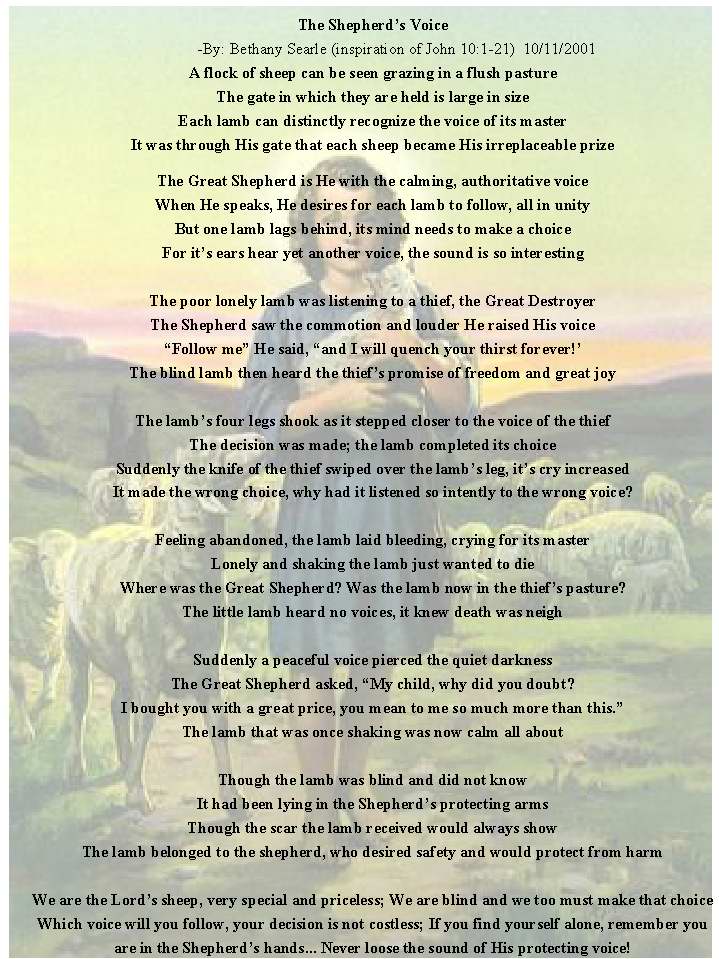 Focus

Life is such a thrill ride,
So many unexpected twists and turns,
High hills and low dips,
Yet there is a fire in my heart that continues to burn.
Always thinking about tomorrow,
What about today?
This life is a gift,
But can also be taken away.
God is with me always,
Though my feelings may doubt,
He has held me in His hands,
In His eyes, I am never left out.
"If God is for me, who can be against me?"
A question I ask myself,
Though this world answers with unexpected trials,
God's hands are holding me for help.
It is in this time of trial, that I gain my hope,
Focusing on today, seizing my time,
Glorifying God as He works in my life,
We will conquer this together Lord, soaring oh so very high!